Instructions¶
How to get access to Tulo VPN¶
Please contact our service desk to get an accocunt with our vpn-service, we need your name and email address to setup an account.
When the ticket has been processed by our service desk you will receive an invitation from our IT-partner Zedcom. Follow the instructions in the invitation to setup your account.
Installation¶
After you have setup your account, please follow these steps:
Open a browser and point it to https://vpn.worldoftulo.com:444
Enter your credentials for the new account.

You might be asked to enter a security code sent to you via email at this stage.

You will be redirected to Zedcom's VPN-portal, where you will download the VPN-application (Fortigate).
Select your operating system and download the app.
Install the application (takes around 10-15 minutes)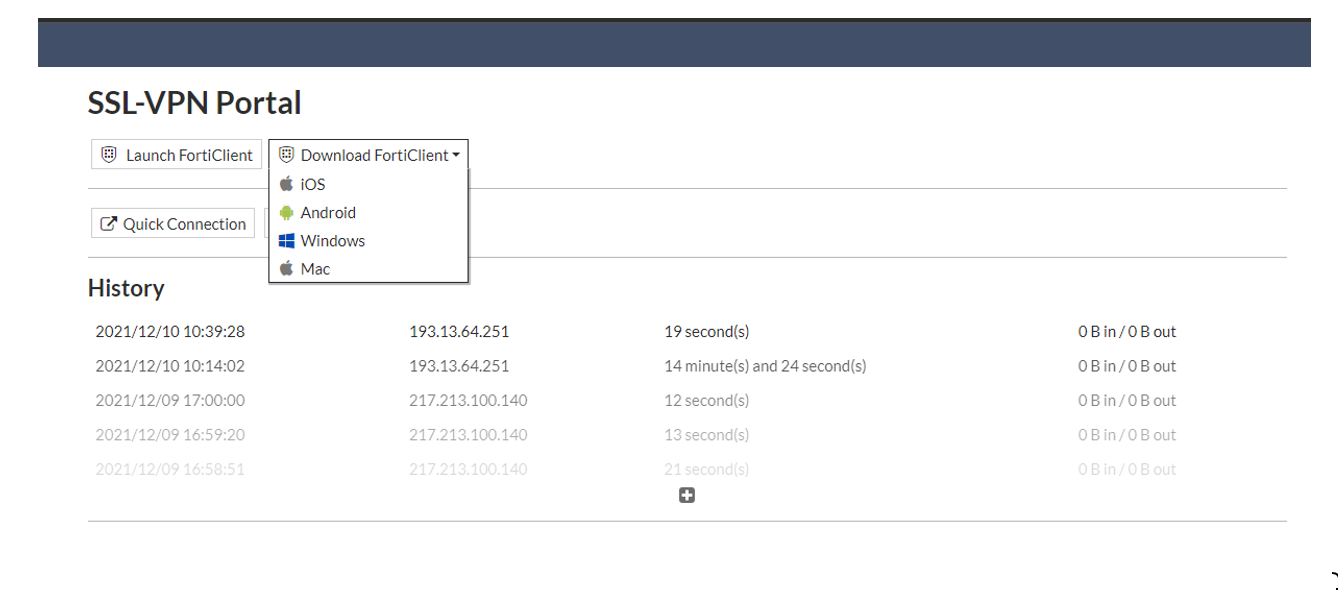 Post installation¶
When the installation has completed, open the application, it should be available in your start-menu depending on what kind of operating system you are using.
Create a new VPN connection and enter the following details:
Connection Name - Enter "Adeprimo" or "Tulo" here it is just a name for the connection
Remote Gateway - Enter vpn.worldoftulo.com
Check "Customize port" and enter 444
Check "Enable Single Sign On (SSO) for VPN Tunnel"
Press Save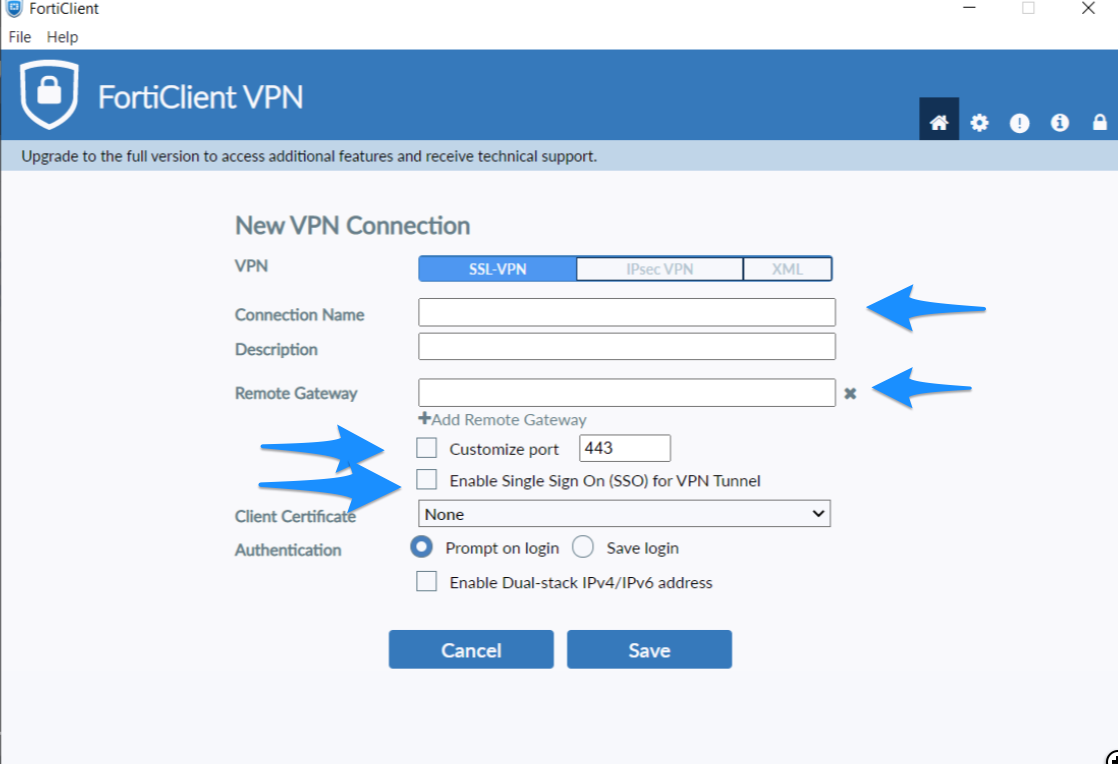 After the connection has been saved it should be possible to connect to the new connection, upon connecting you might be asked to verify your credentials again.
When you are connected it should be possible to access our services that are secured by specific IP-addresses.
Normal usage¶
When the VPN application has been installed and a connection configured it should be easy to connect by opening the application and selecting the connection. You might be asked for your credentials again.